Leonard Row was just a 15-year old boy when he was turned away by a U.S. Navy recruiter because of his age. However, he was advised that the Maritime Service would happily accept him. Leonard then signed-up to train at the Catalina Island facility, which prepped young men to crew the merchant vessels that carried food, ammunitions, and other vital supplies to Allied forces worldwide. Leonard was serving on the
Mary A. Livermore
early in his seagoing career when an incident occurred that changed his life forever. On May 28
th
, 1945, while anchored near Okinawa, a Kamikaze crashed into the
Livermore
. Eleven men died and seven were severely injured, including Leonard. One of the dead was his close friend, Robert E. Blake.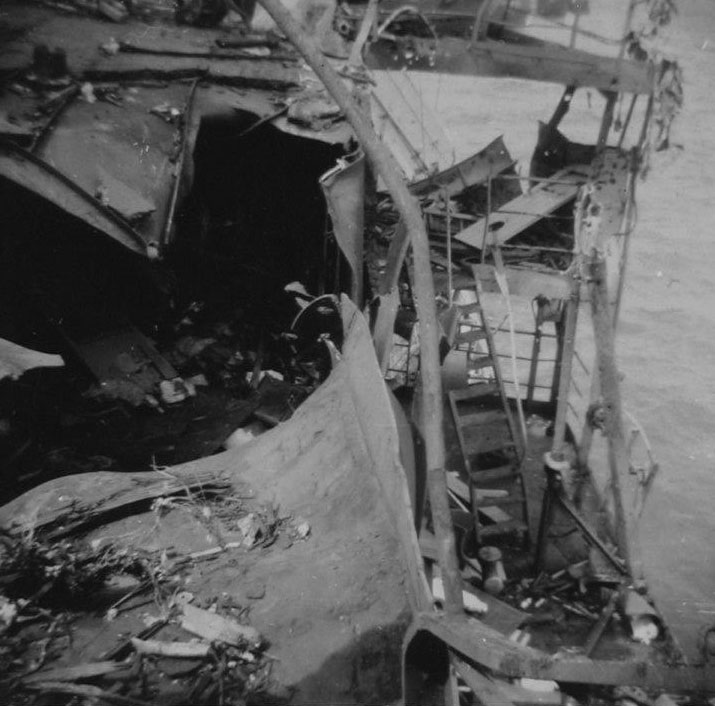 S/S Mary A. Livermore following Kamikaze attack
Leonard's legs were completely shattered and part of one foot was missing. The doctors wanted to amputate his legs but Leonard pleaded against this. It would be a long road to only partial recovery, as he walks with a limp and a cane to this day. Upon returning to the states, Leonard was released from military care and turned over a public health hospital; the U.S. military would no longer assist. He was essentially on his own. Leonard recalls one incident when his peers kicked out his crutches and called him a "draft dodger". Ironically, this seems to have been common public perception of the WWII Merchant Marine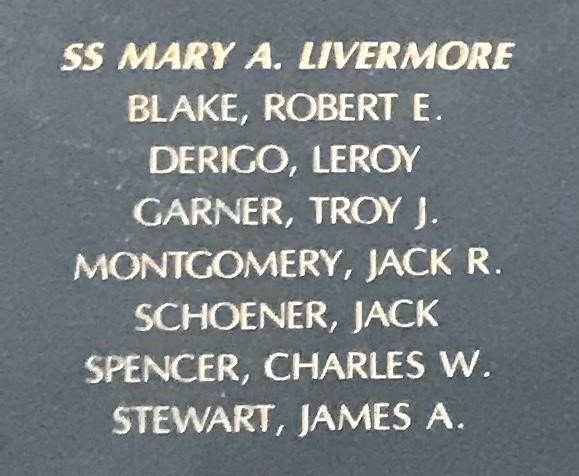 Names of those lost from the Livermore, etched into the Walls of Honors at the American Merchant Marine Veterans Memorial in San Pedro, CA.
Eventually, Leonard was adopted by the parents of his lost friend and shipmate Robert Blake. The Blake family helped Leonard pay his medical bills, and Leonard Row became Leonard Blake. Franklin D. Roosevelt, during signing of GI Bill on June 22, 1944, stated, "
I trust Congress will soon provide similar opportunities to members of the Merchant Marine who have risked their lives time and time again during war for the welfare of their country
." It was 43 years later in 1988 when our U.S. Merchant Mariners of WWII were finally granted Veteran status. There were no benefits in the interim, and by this point in time these men were at or near retirement age, unable to capitalize on any of the watered-down benefits now bestowed upon them. Leonard Blake served his county honorably and was not afforded the care or recognition that was intended by Roosevelt. Thousands of other surviving Merchant Mariners had their own unique stories.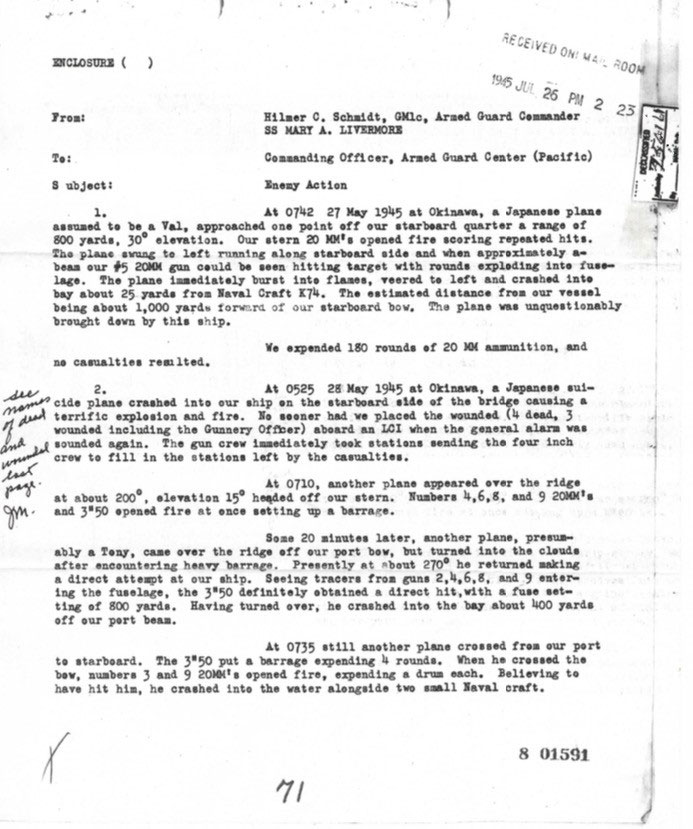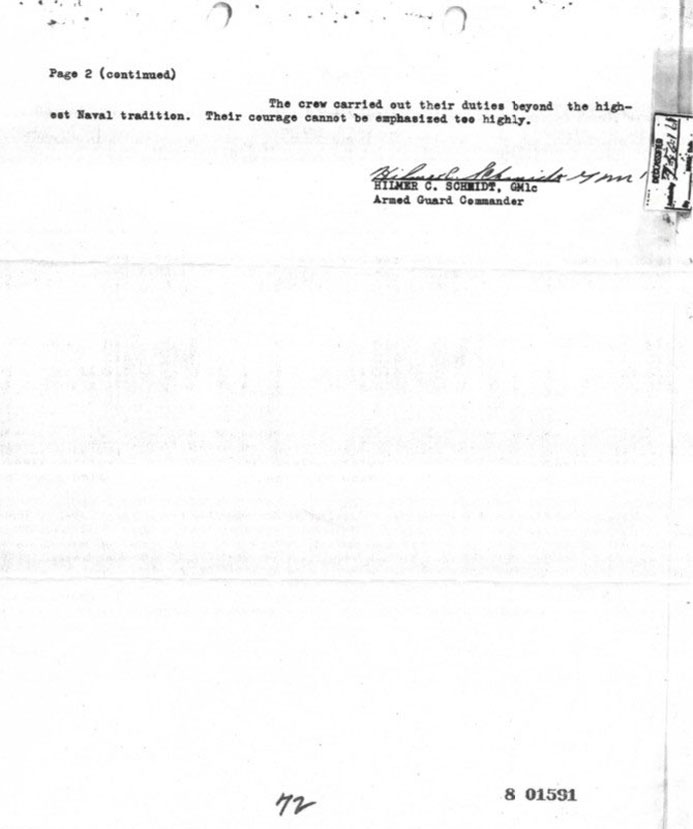 Legislation has been around for several sessions of Congress with the intent of righting this injustice by providing our Merchant Marine Veterans some form of monetary payment to compensate for this lifetime of loss. The current bill is
H.R. 154: The Honoring Our WWII Merchant Mariners Act of 2017
. If enacted, this would provide our seagoing heroes with a lump sum payment of $25,000. Please ask your Congressperson to support H.R. 154. It's time. Click
HERE
to print out a form letter to mail to the House Committee on Veterans' Affairs asking for support of H.R. 154. Click
HERE
to help Leonard Blake gain recognition.