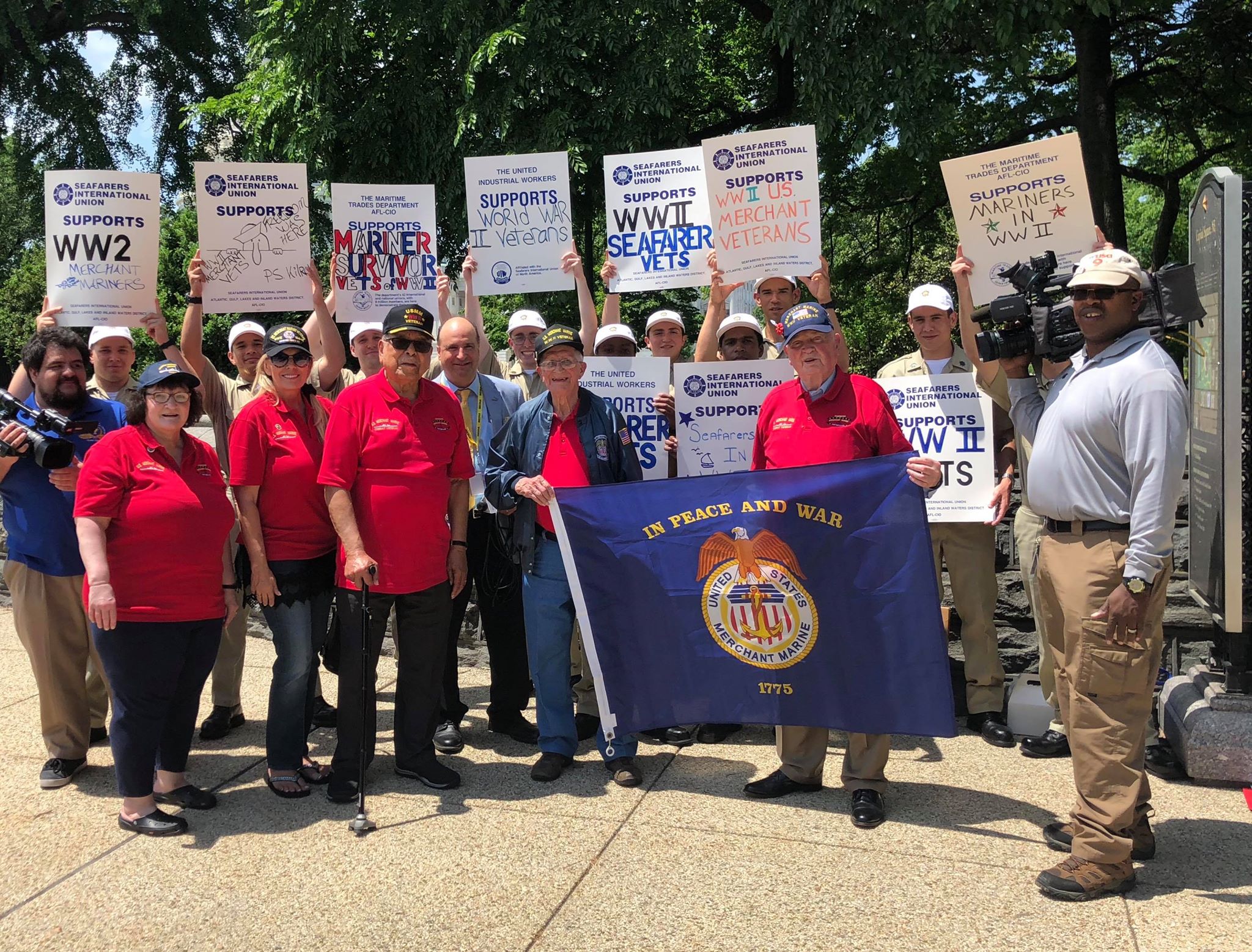 In advance of National Maritime Day and AMMV's "Storm the Hill" efforts, the American maritime industry has united to sign a letter urging Congress to pass the WWII Merchant Mariners Congressional Gold Medal Act of 2019 (H.R. 550 & S. 133).
Over 100 maritime or affiliated groups have signed the letter, including private companies, partnerships, unions, non-profits groups, schools, etc. AMMV recommends including a copy of the letter when contacting your Senators or Congressperson via email or "snail mail". It is also recommended to include the letter when addressing the committees holding each version of the bill.
Below are two versions of the letter. Use the "Senate" version when contacting your Senators or the Senate Committee on Banking, Housing, and Urban Affairs, which currently is holding S. 133. Likewise, use the "House" letter when contacting your Congressperson or the U.S. House of Representatives Financial Services Committee, which is holding H.R. 550.
Senate Committee on Banking, Housing, and Urban Affairs
534 Dirksen Senate Office Building
Washington, D.C. 20510
U.S. House of Representatives Financial Services Committee
2129 Rayburn House Office Building
Washington, D.C. 20515
Click HERE to download the "Senate" (S. 133) American maritime industry support letter
Click HERE to download the "House" (H.R. 550) American maritime industry support letter