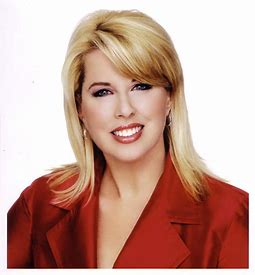 CONFIRMED for AMMV's 33rd National Convention in Tampa is 3-Time Emmy Award Winner, Best-Selling author, Famed TV Host, News Reporter, and Veterans advocate RITA COSBY.
During her remarkable career, Rita Cosby has hosted primetime televised programs on FOX and MSNBC. She has interviewed dozens of world leaders and major celebrities.
Rita will be joining us for the Patriotic Dinner on March 22nd at the Westshore Grand. The next morning, we are honored to have her deliver our Keynote Speech following a breakfast at the Mosaic Center in The Florida Aquarium. She will be presenting on her best-selling book, Quiet Hero, which begins with the discovery of her own father's WWII service as an underage Polish résistance fighter, who became a POW, saved by US Troops. This story is an amazing slice of history and recommended reading for all who admire the Greatest Generation. A book signing will immediately follow her special presentation.