Veteran's status for Korea and Vietnam is still stuck. We were rejected for the second time by the Air Force C/MSRB (Civilian/Military Service Review Board) because their staff judged that we did not have evidence of the service but only claims without documents to support our position that Merchant Mariners were under DOD orders, subject to Military Code of Justice, and on and on.
The following story is very good coverage of the status of the effort to gain veterans status for Merchant Mariners who served in Korea and Vietnam. It is based on an interview with Peter Gannon and others, reported by Julia Satterthwaite, and published by The Oakland Press in Metamora, Michigan.
Peter is quoted "We were under Navy contract, had DOD identification cards in case of capture, were fired upon, received hazardous duty pay, had service club privileges, FPO, PX, medical in country and were under Military Code of Justice." Our Task Force was unable to obtain documentation (Evidence) relating to these categories of information. Dr. Kerkow was advised that documents directly related to troop and material movements would still be classified. If there is anyone reading this, who has experience obtaining documents from the Federal Government (the DOD) please contact me – we need your help. Morris Harvey,
morris27@centurylink.net
or phone 352-564-0267.
You can also send your comments and thoughts to us by using the "Contact Us" feature of this website.
Metamora man calls on the government to allow veteran benefits for Merchant Marines
By Julia Satterthwaite,
julia.satterthwaite@gmail.com
POSTED: 07/25/15, 11:07 AM EDT | UPDATED: 1 DAY AGO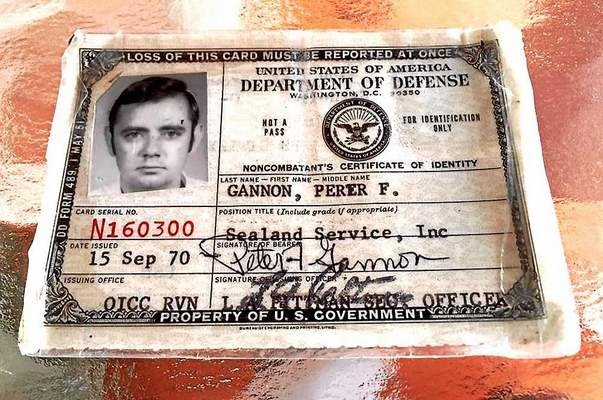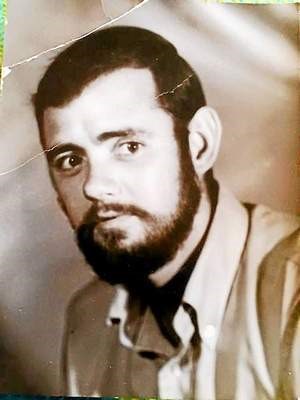 Peter Gannon, 74, of Metamora, was one of 5,000 men who served as a Merchant Marine in Vietnam, with two tours –– one in 1969 and another in 1970 –– and hopes that he will see the day that all Merchant Marines achieve veteran status. "I am a Vietnam veteran that doesn't exist, according to the government," Gannon said. "We were under Navy contract, had DOD identification cards in case of capture, were fired upon, received hazardous duty pay, had service club privileges, FPO, PX, medical in country and were under Military Code of Justice." The Merchant Marine is the fleet of ships which carries imports and exports during peacetime and becomes a naval auxiliary during wartime to deliver troops and war material, according to the website www.usmm.org. Gannon is president of the R.J. MacAlvanna Charter American Merchant Marine Association. "We carried most of all the military supplies such as ammo, bombs, food, tanks, planes –– you name it –– even troops on occasion," Gannon said. "More than 55 ships in Vietnam were hit with enemy fire and dozens of seamen killed and wounded in this conflict. Up and down the coast and rivers these ships and tugs moved the material to supply our troops doing the fighting." Gannon explains the significance of the Merchant Marine during World War II, which he says had a larger casualty rate at 4 percent or 1 in 25 than those serving in the Marine Corps (3 percent), Army (2 percent), Navy (.9 percent) or Coast Guard (.25 percent). "Without the Merchant Marine, WWII could never have been won –– they handled everything to support the front line troops," Gannon said. "In 1942, the Merchant Marine lost over 600 ships. In June alone, they lost 146 ships that were sunk by the Germans. The papers in the States, because the government kind of controlled the newspaper, would report maybe 2, 3, 4 ships sunk. They wanted to keep getting volunteers for the Merchant Marine. If you knew that 146 ships were torpedoed in the last month, would you go down and sign your name on that list?" In 1988, a group of Merchant Mariners who served in WWII after Dec. 7, 1941 sued the government to receive Veteran's benefits and won. However, the Civilian/Military Review Board (C/MSRB) approved only service thru Aug. 15, 1945. It took another eight years to get the C/MSRB to recognize Merchant Mariner service between August 15 and December 31, 1946, the official end of WWII –– but these Mariners only received the right to be buried in a National Cemetery, no VA benefits. National Office Administrator of the American Merchant Mariner Veterans Inc., a non-profit organization, Sindy Raymond, of Santa Rosa, Calif., explains why Merchant Mariners were denied benefits. "I think because the Merchant Mariners were sailing as civilians, but they were basically conscripted by the navy and the army in times of war," Raymond said. "We are putting forth a major effort to get the later people –– Vietnam, Korea and Middle East mariners Veteran's status." Gannon was single, living in Buffalo and working at a dead-end job at a manufacturing plant when his buddy Bill suggested he sell his house, store his furniture and come on over to Vietnam to work. Gannon did just that and, with two suitcases in hand and wearing a suit, he boarded a Pan Am flight to Saigon, regretting his wardrobe choice when he landed in the heat and humidity of Vietnam. "I went from October weather in Buffalo to (what felt like) 211 degrees air temperature getting off the plane in Saigon –– it hits you like a blast," Gannon said. "First job I found was for Alaska Barge and Transport –– we ran the ocean towing barges. We could go maybe three knots, which is a very slow walk. Did that for my first tour, took my R&R and came back and got a job with Sea Land –– you know, the big container ships ––– and worked on the boats and on the beach as a liaison between boats and the military in Hue City, basically, out of Da Nang a lot and Phu Bai." Gannon can't understand why his service doesn't "count." "I volunteered my body, my life –– everything else," Gannon said. "I paid my own way over the Vietnam, worked for two tours, came home and I got nothing. The only thing that the government gave us was a ribbon button. Yippee, I might add. Why recognize WW2 men (deservedly so) but not other wartime war zone seamen?" Gannon is now president of the R.J. Mac Alvanah, named after a dying Merchant Mariner who "crossed over the bar had donated a pile of money to the chapter" according to Gannon) Chapter of Merchant Mariners in Port Charlotte, Fla., where Gannon lives seven months of the year. Raymond says there are about 50 chapters with a total of about 2,200 members at this point. She can't understand why the Air Force has turned their 86-page application, including 13 indices, to recognize Merchant Mariners from Vietnam and Korea down twice. "They are saying that we are not supplying enough information," Raymond said. "I read that efforts are going to be stepped up to see what we can do about this process. The Air Force itself does not itself recognize Merchant Mariners, whether they're WWII or anybody." Executive Secretary to the Department of Defense Civilian/Military Service Review Board Bruce Brown stated that "the burden of proof is on the application" in the second rejection letter, dated Oct. 13, 2013, and provided some tips for what the group might want to include in their next application. "For example, if you have copies of orders or directives from the Korean and Vietnam conflicts directing the movement of members of the American Merchant Mariners to carry out the missions in support of the United States' war efforts during these times periods that would be helpful," Brown wrote. "Moreover, if you have official documents showing that the American Merchant Mariners as a group, as opposed to an individual, were entitled to the use of commissaries, exchanges and membership in military clubs during the time periods of the Korean and Vietnam conflicts that would be helpful to support your application." Chairman of the Government Affairs Committee for the American Merchant Marine Veterans Morris Harvey says they have two options moving forward. "We have two choices: 1) continue to try to obtain the type of government (DoD) orders that the C/MSRB staff has demanded. This would require making public record requests. 2) legal action," Harvey said. "In either case we would need a legal firm to advise and direct us in the choices we need to make." Gannon hopes to see all Merchant Mariners receive access to benefits. "The question remains, why were the Department of Defense and the government so reluctant to give adequate recognition until the mid '80s to these men of the Merchant Marine of WWII, and yet still no recognition to Korea, Vietnam, Gulf War and other conflicts where men volunteered and put their lives in harms way?" Gannon said. "I guess they'll wait until, as they did with WWII guys, we're so old that we are dying off faster than they can move to appreciate what we all did." The article was posted at this URL:
http://www.theoaklandpress.com/20150725/metamora-man-calls-on-the-government-to-allow-veteran-benefits-for-merchant-marines
#####