On the week of National Maritime Day 2017, a crew led by Past AMMV President Morris Harvey visited Congress and attended a ceremony at the Department of Transportation building. These "Storm the Hill" efforts were designed to educate members of Congress in the importance of passing
H.R. 154: The Honoring Our WWII Merchant Mariners Act of 2017
, introduced by Congressman Al Green of Texas. A previous STH had been done in 2015 in support of similar legislation. The 2017 team (pictured below in front of the D.O.T. building) included (L to R): Morris Harvey (Ocala Chapter); Robert Weagant (Midwest Chapter); Sheila Sova (AMMV Special Projects & Veterans Outreach); Charles A. Mills (Lonestar Chapter); Laura Johnson Riddle (Member-at-Large); and Eugene Barner (Member-at-Large). The 2018 group will be led by Charles Mills and is comprised mostly of the same members.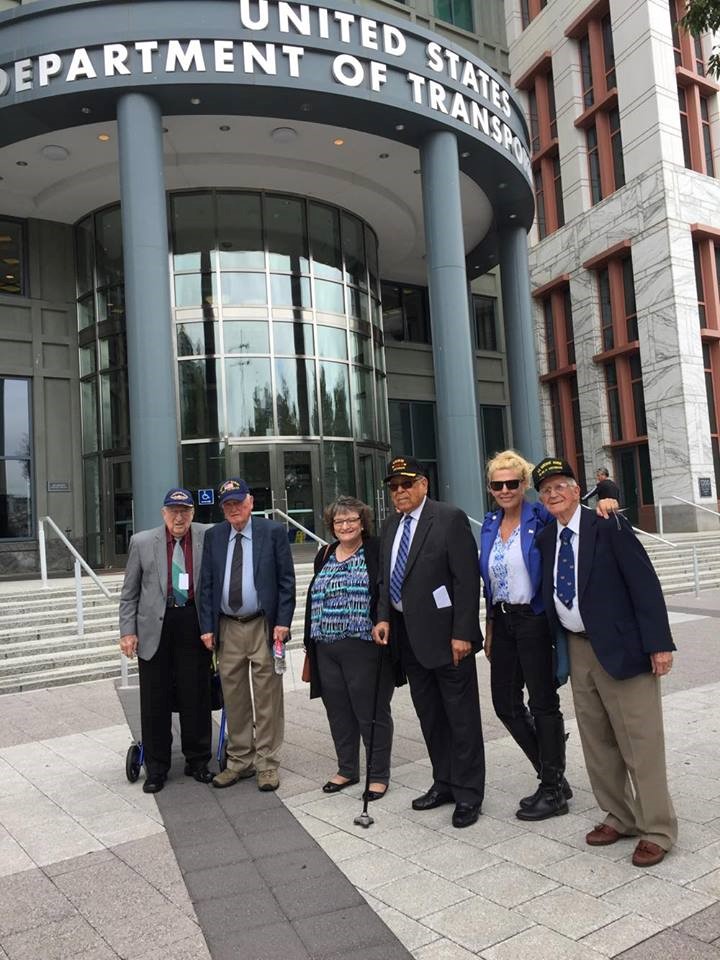 This time around, in addition to promoting H.R. 154, the group will also be asking for support of
S. 2127: The Merchant Mariners of WWII Congressional Gold Medal Act of 2017
, introduced by Senator Lisa Murkowski of Alaska. S. 2127 had not yet been introduced at the time of last year's STH efforts. Please tune in to AMMV's official Facebook and Twitter platforms for timely coverage of the 2018 Storm the Hill.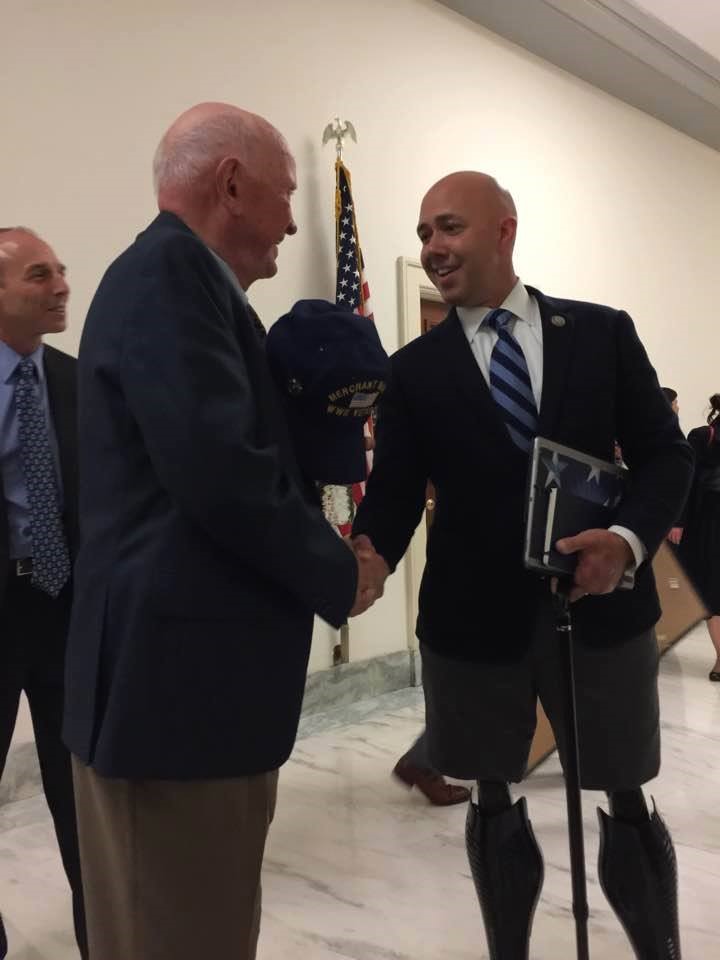 WWII MM Vet Robert Weagant shakes hands with Rep. Brian Mast of Florida.