Charles A. Mills of Pearland, TX was honored at the American Merchant Marine Veterans 32
nd
National Convention in mid-March 2018 with a Lifetime Achievement Award. Mills started his career in the United States Merchant Marine in 1937, serving aboard the
S/S Carlton
. During the same time frame, he attended the first convention of the National Maritime Union (NMU), becoming a charter member.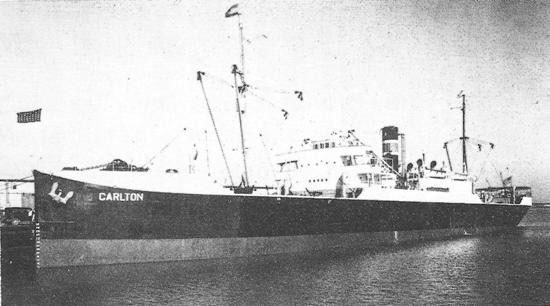 Mills actively sailed until the end of WWII. Two of the vessels upon which he worked (
Carlton
and
S/S Tillie Lykes
) were later lost to enemy attacks. Following the war years, Mills embarked on a four-decade career as an NMU official, serving in many capacities. He was in most (or all) cases the first African American to hold each position. Retirement did not slow Mills down. He continues to this day to advocate for the U.S. Merchant Marine, especially for his fellow WWII Veterans. He has served as a National Officer with AMMV and has twice been part of a "Storm the Hill" team which visited Congress to promote WWII Merchant Marine legislation. At 97-years of age, Mills is headed back to Washington, D.C. in May to do it once again. Mills is pictured below with supporting family members at the 2018 AMMV Convention. Click
HERE
to see Charles Mill address the TV media in St. Louis.