You are invited to join the American Merchant Marine Veterans (AMMV) convention group for an amazing morning with Rita Cosby!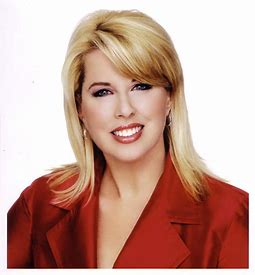 On the morning of March 23rd, 2019,
Rita will speak following breakfast
in the Mosaic Room at the Florida Aquarium
(701 Channelside Drive, Tampa, FL 33602)
Please be at the event at 8:15 a.m.
The program will include a breakfast buffet and will last until about 11:30 a.m.
The buffet selection will be the "All American Bacon and Eggs", including
cage free scrambled eggs – applewood smoked bacon – sausage  – roasted breakfast potatoes
Starbucks® regular & decaffeinated coffee – TAZO®Tea – orange juice – cranberry juice
breakfast pastry selection – seasonal fresh fruit – assorted yogurt and granola.
Tickets are $35 each
Your receipt will be emailed, and will serve as your ticket.
Please Note: Last day to buy tickets is March 15th because we must have a final head count.
Upon purchasing ticket(s), the customer agrees to the following Terms and Conditions:
No refunds after 3/15/2019. All proceeds will go to the AMMV organization, a 501(c)(19) Veterans group. 
Complete this form. After you click submit you will be taken to the purchase page.
Click "Add to cart".  You will then go to the checkout page.